Meet the Innovative IT Solutions Provider that Puts Customers First
At WEI, we're passionate about solving our client's technology challenges. We leverage and create innovation to provide you with real business outcomes. We believe in challenging the status quo and thinking differently.
A lot of companies can take today's technology and create a great solution for you. We do more. We go further.
Headquartered in Salem, NH, WEI has been providing IT consulting services for over 25 years—partnering with startups to global enterprises. While our scope of services has evolved over time, one thing has remained constant: WEI's dedication and commitment to clients and partner organizations.
See why WEI is different from other IT solutions providers and VARs.
Customer Perspective with CVS Health
Hear what our customers are saying about us. CVS Health speaks about their experience working with WEI.
WEI's experience and expertise as an IT solutions provider spans the entire IT environment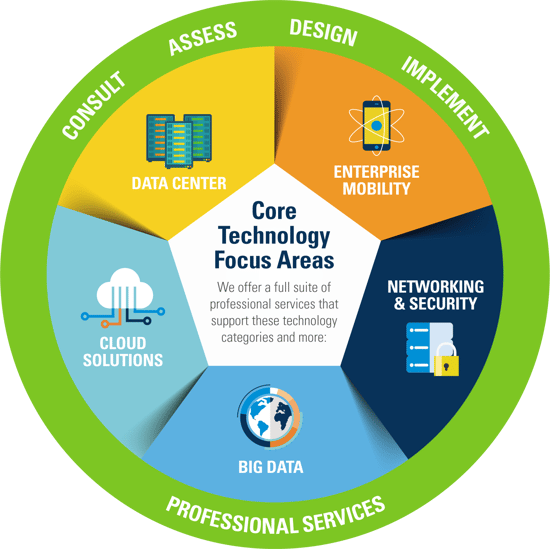 Are you ready to leverage today's leading technology to achieve your desired business outcomes?

Contact us for an assessment or consultation today.
**SOURCE: IDG Research, Quick Poll: IT Priorities and the Need for Highly Customized Solutions, September 2015.