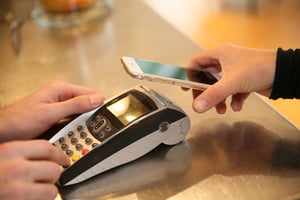 The retail industry is in the midst of the most transformative period in its history since the industrial revolution. In many respects, it's an exciting time to be in the game—the playing field has been leveled and technology is breathing fresh life into what was starting to become an industry of conglomerates. As a retail owner or operator you have the ability to put your goods and services in front of more consumers than ever before, penetrating new markets and partnering with creative brands that bring higher levels of success.
Yet many retailers and multi-location businesses are struggling to keep up with the lightning-fast pace of change and the new technologies and platforms that are driving those changes. While the operational side of retail management has typically been a consistent checklist of requirements, there is an ever-growing list of new things to worry about and even less room for error. Operational efficiency is no longer a nice-to-have but essential to survival.
At the same time, the more efficiently your business is run, the greater the upside. Smooth, streamlined end-to-end retail operations translates into better cost margins, more productive employees, and an undeniable impact on the end customer.
Operational Challenges Facing Today's Retailers
So what exactly are the biggest sources of profit drain and manager frustration when it comes to retail operations? Here are five of the most common pain-points:
Increasing technological complexity, driven by savvy consumers and industry-wide innovations. The digitization of retail is no longer news – it is the reality of the world we live in. We've already begun to see an increase in the integration of mobile technology in physical store locations as well as an emphasis on technologies geared toward self-service. But there are bigger disruptions on the horizon as a new generation of digital natives comes of age, and every new piece of technology added to a store's operations has an impact on the customer experience. Retailers must be thoughtful about where, when, and how they evolve their existing systems to meet consumer demand.
A growing need to enhance the customer experience across every channel. This current era of "boundaryless retail," as the National Retail Federation puts it, has retailers spreading their time and energy over multiple channels – many of them new and unproven. Purchasing decisions can now be made from any number of touchpoints and customers not only expect the same experience across the board, they want a personalized, optimized experience that saves them time. So how do retail owners figure out where to invest time, money, and resources to make the biggest impact and grow their omnichannel presence? How do they gather, analyze, and utilize customer data to create the custom, on-demand experience consumers want?
Multi-location management. Consistency is key – from your brand image, to customer communications, to internal processes. As Jeff Hamm, senior director, e-commerce operations says, "[U.S. beauty retailer] Ulta understands that it's not selling things in a bunch of places — but rather, that it's all one experience for the visitor, buyer, and customer. This external singular experience is a reflection of their internal operations — matching efforts with a bunch of teams across their organization." Choosing to roll out a new technology or change to existing processes can be especially problematic for multi-location businesses with a wide geographical spread and requires even greater forethought and planning to minimize issues and speed time-to-revenue.

Technology decision-making. Retailers are beginning to keep their eye on the next big thing – whether it's AI, robotics, facial recognition, or another emerging technology. But determining which new solutions will have the greatest long-term ROI and when to replace existing systems is much harder in practice than theory. Owners must factor in considerations like the costs and internal resources needed for ongoing technical maintenance and support, all while keeping their business up and running.
Rising operational expenditures (OpEx). As the challenges mount, brands are being forced to increase their operations spend which has a direct effect on the bottom-line. How do brands minimize operational expenses while staying ahead of the curve and ensuring a standard for excellence that will keep customers happy?
Tips for Optimizing Retail Operations in the Digital Era
Operations is all in the execution – which requires expertise. By clearing operational roadblocks, especially when introducing new technologies, retailers can focus their energy on creating an experience that is unique, memorable, and gives them the competitive edge. The end goal? To provide the best possible customer experience.
Standardize on technology and processes. When systems are in sync or utilize the same operating protocols, it simplifies everything from employee training, to maintenance and support, to the end user experience. Standardization also has an added bonus of reducing OpEx.
Plan, prepare, and then perform. Think through every detail, including logistics and project management, and have a strategy in place before executing. Performing a total cost of ownership (TCO) analysis before making a buying decision is one way to work around the decision paralysis that can ensue when brands are determining where to invest limited technology dollars.
Speed up the technology deployment process. When rolling out new technologies, efficiency equals faster time-to-value. Consider turnkey solutions that don't require specialists like field technicians, and have a consistent and reliable process for new store openings that involve the set-up of multiple types of technologies.
Factor in support and maintenance. Nothing can slow down your operations and add unnecessary costs like malfunctioning systems and equipment. Often, the only kind of IT support available is offsite, and maintenance issues like warranties and upgrades go by the wayside so management can concentrate on other priorities.
Bring in the experts. A trusted technology partner can help retailers see the forest through the trees and work with them to develop an end-to-end strategy that addresses all of their concerns while taking into consideration overall costs and the impact on operations.
Operational Excellence Case in Point: WEI's "Retail Data Center in a Box"
In today's physical retail setting, technology plays many different roles. While brands work to develop innovative digital experiences for their customers, most of the heavy lifting is happening behind the scenes, with software and systems powering operations in ways that are not always transparent to the buyer. And beneath it all is infrastructure that cannot be overlooked in the rush to introduce new technologies. In fact, the entire technological ecosystem that retailers reply upon for their day-to-day operations must function seamlessly—in every location. As retailers look to expand their physical and digital footprint to reach new markets, it's become increasingly critical to find a creative technology solution that will not only ensure additional locations get up and running smoothly but promotes continued operational excellence even after deployment.
This was the case when national pharmacy retailer CVS Health was presented with the challenge of replicating, and streamlining, their operations as part of a shop-in-a-shop concept within 1,700 Target stores. Not only did an undertaking of this magnitude require a fast, resource-efficient deployment plan, it required high levels of security to protect the customer prescription information and sensitive data that would be captured in every location.
The solution, designed in-house by WEI's technical experts, is what's been deemed a "retail data center in a box." Half the size of an eight-foot cabinet, this data center contains everything required to power a new store, including its own network and baked-in security software. WEI specialists even created custom packaging so that the solution could be shipped to each store and installed by a CVS Health employee, right out of the box.
Phase 1: Solution design, integration, and testing
WEI's team of technical experts thought through every facet of the project, starting with a detailed proof of concept and designing a custom solution that met CVS Health's specific needs. Each of the new locations had a lengthy list of technology requirements: two servers on the back-end, switches, a phone system, and a router as well as infrastructure-related pieces like uninterruptible power supplies and a cabinet. And while every single piece was unique to that particular store location, they all had to be configured consistently in accordance with existing brand standards. In total, approximately 250,000 specific part numbers were involved in the initial rollout, which occurred over six months. In order to minimize human errors during set-up on-site, the WEI team developed software programs that built the entire stack as well as a QA and testing process to ensure accuracy and consistency.
Phase 2: Deployment, including shipping and on-site logistics
To speed up the deployment process and meet deadlines, everything from packaging to delivery to set-up must be designed as efficiently as possible with no room for error. WEI worked with CVS Health to develop custom packaging that could be opened and set up by on-site employees, without needing additional technical staff. The goal: To be able to take the new store system out of the box, plug it in, and start running the scripts immediately, simply and reliably.
Phase 3: Post-adoption maintenance and future expansion
While the initial order was for 1,700 stores, the WEI team designed the "retail data center in a box" solution to support—and keep up with—the ongoing expansion of CVS into Target stores nationwide. WEI has equipment configured, tested, and ready to deploy at a moment's notice, reducing downtime and speeding up time-to-market for new store openings or same store equipment additions and refreshes. For ongoing maintenance, WEI takes the burden off of store and branch managers by offering support services throughout the lifecycle of the solution.
The Future of Retail is Here
Retailers should not let technological hurdles and mounting consumer expectations keep them from operating at their peak. Smart retailers are learning that they can utilize cutting-edge technologies to their advantage – creating custom solutions that are designed to maximize efficiency and meet customer demands. At the same time, retail businesses need to be as efficient as possible when rolling out new technologies in order to reap the full benefits. When it comes to the future of retail, operations and technology are inextricably linked and excellence in both is within reach.
Sources:
[i] "Retail's biggest challenges." National Retail Federation blog, December 29, 2016. https://nrf.com/blog/retails-biggest-challenges.
[ii] "10 Best Omni-Channel Retailers and What You Can Learn From Them." ShopifyPlus blog, Herbert Lui, August 11, 2017. https://www.shopify.com/enterprise/10-best-omni-channel-retailers-and-what-you-can-learn-from-them.
---
About WEI
WEI is an innovative, full service, customer-centric IT solutions provider.
Why WEI? We go further.
At WEI, we're passionate about solving your technology problems and helping you drive your desired business outcomes. We believe in challenging the status quo and thinking differently. There are a lot of companies that can take today's technology and create a great IT solution for you. But we do more. We go further. And we have the customer, vendor and industry awards to prove it. WEI is a premier technology partner, who always puts our customers first while providing the most innovative solutions for over 25 years.